New learning alert
This week we have been super busy. We have had lots of discussion about moving into Year 3 and we are all super excited to find out about all the fun things we will be getting up to next year! 
Science
We have been researching different life cycles. To help with this, we have been looking after caterpillars. We have been observing them closely through their different stages. We have had 3 butterflies hatch! This was super exciting and we released them carefully into the wild so they can live life in our beautiful garden. 
World Cup Day
On Thursday, we celebrated the world cup. Our country was Senegal so we learnt lots. We read stories, watched videos, made Senegal patterns and even tried out a very popular sport in Senegal. We were all very competitive in a football assault course too. We all had a lovely day and now know lots of interesting facts about Senegal! 
Important information
Remember: W/B 9th and 16th Year 2 will be transitioning into Year 3. 
We will then have 3 days back in Year 2 before we break up for summer. 
New Learning Alert
We have had a very busy week . 
In Maths, we have been identifying properties of 3D shapes, specifically looking at number of vertices, faces and edges. We have made 3D models of the shapes to help consolidate our understanding of these shapes. To finish off the topic, we placed shapes into a venn diagram using all our learning from the week. 
We have also been getting ready for Sports Day by organising KS1 into river team houses. We sorted out races and even made a chant!! 
Remember there is a training day on Monday so school will not be open until Tuesday 26th.
Sports Day is the morning of Tuesday 26th. 
Children should arrive to school in PE kit. Please make sure your child has a water bottle, sun cream and a sun hat! 
May Half Term Pre-Learning Log
To help you present your pre-learning logs here are the topics that we will cover next half term.
Maths - estimation, shape and symmetry and measures
English - warning tale related to warning tale using the Adventure of Peter Rabbit text
Topic - Science linking to animal life cycles including humans and we will have caterpillars in school to help understand and visualise this process. We will also be looking at countries that will be in the World Cup and find out more about them
P.E - focusing on athletics for the upcoming Sports Day
Most importantly enjoy your week holiday and come back refreshed for the last half term of the year!
Learning Alert
In Maths, we have been looking at measure. We have been specifically looking at using a ruler. We created an encounter for a zoo animal to make it more exciting! We all tried really hard and we are now looking at accuracy of our work. (within a couple of mm!) 
In topic, we have been exploring Australia and Africa on Google Earth. We have been investigating different habitats and exploring the physical and human features of each one. We have also been comparing these to Leeds. 
In English, we have been planning and creating a journey tale. We have also looked at a warning tale ahead of our next topic. 
We have all worked really hard this year. Enjoy Half term! 
Royal Wedding Alert
To celebrate the Royal wedding tomorrow, we have all dressed up in our party clothes, we have wrote a letter to the Queen to congratulate her and we have had a special street party with lots of delicious, party food! We all had lots of fun and cannot wait to watch it tomorrow. 
New Learning Alert!
Geography /English
Our topic this half term is looking at the world. We have located the Oceans and the Continents on our own map. We have also used a compass to understand positional and directional language. This has helped us create and understand maps. We have made this a cross curricular link with our English. We have created our own maps of the wood of Little Red Riding Hood's house and the surrounding woods. We used our knowledge of directional language to get to Granny's house safely, without being eaten by the wolf!
Maths
We have been looking at the four operations and completing tricky world problems and challenges. This requires us to use our knowledge of vocabulary linked to the four operations to solve these.
2018 Key Stage 1 - As Shared at Parent Meetings this week

This 6-minute video provides information for parents about the Key Stage 1 tests, including the optional Grammar, Punctuation & Spelling Test. A downloadable version is available for schools: https://goo.gl/jo18qk A separate video is available for schools not using the GPS test: https://youtu.be/81943gG0H38
Learning Alert
We have had another busy week!
Maths
We have been looking at solving fractions word problems and finding fractions of numbers. The children have been following the steps successfully to find fractions of numbers.
English
We are focussing on Little Red Riding Hood this term. This week, we have been making maps of the woods.
Showcase
We have been preparing all week for our showcase. We have been making fantastic posters and rehearsing our song. We had a great time performing in front of all the parents. We hope you enjoyed it!!
Learning Alert
We have been super busy this week!
In Maths, we have been looking at telling the time. We have been focussing on 5 minute intervals and time problems - which is super tricky! Also, we have been looking at 2D shapes and their properties.... we even tried measuring their sides!
In English, we have been writing a description of a tiger. We have also been researching animals! We have used this information to write non-chronological reports. We all tried super hard. Here are a few...
Have a lovely Easter break! - I would love to see lots of Easter Learning Logs after half term to show all of your amazing learning and hard work from spring two!
Sports Relief!
Thank you to all those who brought in money to support Sport Relief! We had a fantastic day! We had a whole day dedicated to sports. We danced in the morning, completed fun activities linked to sport and then we played lots of fun games in our PE lesson. After lunch, we met some Leeds Rhino players. Here are a few pictures of our day... 
British Science Week!
To celebrate British Science Week we have had a completely different day in school! The theme this year is 'exploration and discovery'. This morning we learnt about the accidental discovery of Play Doh and made some of our own using household ingredients. We then looked at exploration of the outdoors and used our environment to create habitats in shoe boxes. We worked well in groups to create our habitats and used our Play Doh from earlier to create the animals suited to that habitat. British Science Week is all about thinking about everyday Science in our lives, can you think of any questions you might have about the world around you that could have a scientific answer?
New Learning Alert!
A big thank you to all those who have come in every day for the last two weeks. There has been some very white weather in Middleton recently and we have had quite a bit of fun in the snow! This week in Maths we have been looking at linking subtraction and addition and looking at fact families for sets of 3 numbers. Example: 5 + 4 = 9, 4 + 5 = 9, 9 - 4 = 5, 9 - 5 = 4 all link to 5,4,9.
In English we have been busy having a closer look at our Jungle Book text, answering questions and writing fantastic openings that include lots of description! In topic we have linked Science and Geography and using iPads and QR codes to look at different habitats and what animals live there.
Animal Day!
Oh my goodness, today has been so exciting in Y2!  To support our topic on habitats, we have had some very special guests from Sam's Safari... and not all of them had 2 legs!  Our new friend the millipede had 280 legs, the blue tongues skink and the ferret had 4 each, the stick insects had 6 each but the snake had none!  We were really brave and lots of us held or touched the animals.  Thank you to everyone who made a contribution towards the cost.
 All our learning today has been about animals... we wrote our own Spider poems today and used the ipads to investigate where our new friends live in the wild - we are getting really good at using the QR code reader and searching on the internet!
Have a look at the photos below.  :) 
Learning alert
We have had a very busy week, here are some of the things we got up to…..
Book in a day
Last week, we had a book in a day. We focused on Goldilocks and the three bears. We decorated our door as Mummy bear in the woods. We all had lots of fun! 
Safer internet day
On Tuesday, it was safer internet day. To promote this, we looked at how we can keep ourselves safe on the computer. We had lots of discussion on what to do if we have a problem.
Science investigation
We have been looking at hygiene within our 'healthy me' topic. We investigated hygiene using white bread. We touched bread with our dirty hands and then washed and touched the bread again. All week we have been observing the bread for mould. We were fascinated when mould started to grow rapidly on the bread we touched with dirty hands. This investigation has highlighted the importance of washing our hands regularly.
Fruit salad
As part of our Year 2 enterprise and our science topic, we have tasted some unusual fruits. On Wednesday, we made a delicious fruit salad to sell for our enterprise.
Cricket
This week, we have tried cricket! A cricket coach came in and delivered a session. We had lots of fun and learnt the basic skills of cricket.
Maths Time
We have been learning all about time this week. We started focussing on o'clock and half past moving onto quarter past and quarter to. Some of us even tried telling the time to five minutes.
Time is a very tricky concept, so if you could practise the time at home with us that would help us a lot!
Red day
We all got our hearts pumping to raise money for the British Heart Foundation. We had lots of fun on the bouncy castle and at the bounce disco. In class, we made lots of games which had bouncing as a main focus. We even played the cube. 
We have all had a very busy half term! We can't wait to see what spring 2 brings us.
New learning alert ***
We have been really busy this week! We have been looking at division in Maths. We looked at a range of methods, including sharing and an array. 
Can you work out these?
16 divided by 2 = 
20 divided by 5 =
 30 divided by  5 =
Challenge: can you write multiplication facts using the division sentences. 
e.g. 6 divided by 2 = 3,  6 divided by 3 =2, 3 x 2 = 6, 2 x 3 = 6) 
In English, we have been looking at discussion texts. We looked at the vocabulary specific to discussion texts. We create a group discussion text about whether or not children should wear a school uniform. This group discussion will help us when we write our own! 
This week we have been different activities to try and promote anti-bullying week. We have looked at ways to help people if they think they are getting bullied. 
***New Learning alert***
This week in Nightingale, we are all looking forward to our Christmas break. 
Nightingale received a letter from Santa. We investigated the best material for his suit and designed a new outfit to wear. Afterwards, we wrote letters to tell Santa why we picked a certain material based on their suitability for his job role. 
Attendance
This week, Mr Garden surprised us with afternoon tea. The children really enjoyed this. The tea was a reward for having super class attendance through the term.  Well done Nightingale - Make sure you are in school every day next term! :) 
Homework
Over the Christmas break you should be reading with your child regularly.  (Extra homework: practise the HfW spellings). 
Thanks again for all your support over this term. 
Have a lovely Christmas break!- See you in 2018!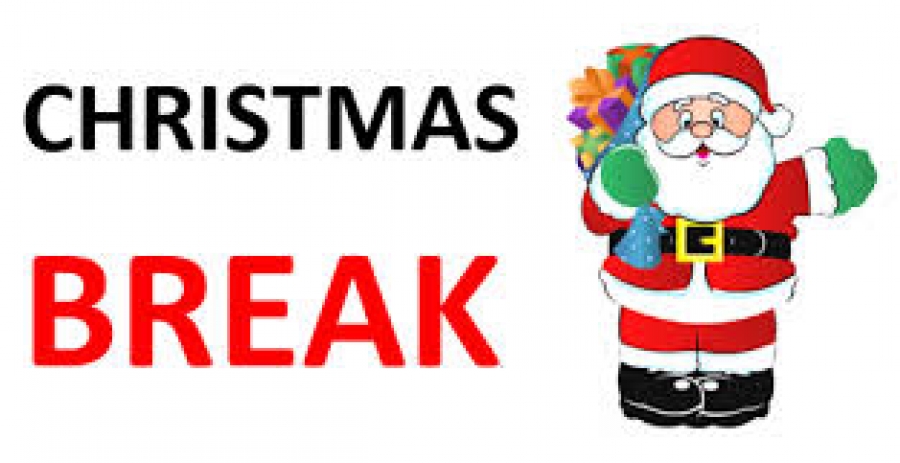 *LEARNING ALERT*
We have had a really busy week!
We have been busy practicing for our Nativity performance next week... we hope you will all come and join us!
Pizza making
On Thursday, we worked with ASDA to make pizzas. We each chose a selection of different vegetables to go on a pizza. They looked delicious!
Art performance
Alongside this, Nightingale performed their class body percussion piece for the rest of the school. We looked closely at the art work and named our piece 'squiggles and swirls'.
Learning alert. 
It has been another busy week in Nightingale Class. We had a themed day on Monday to start our topic of the Great Fire of London. We made scones, played games and looked at the diary of Samuel Pepys. The children loved learning about the Great Fire of London and are very excited to discover more facts about the Great Fire of London!
In English we have been looking at the story of Cinderella. We are starting to understand the text more by answering some comprehension questions and exploring the characters emotions. On Friday we looked at describing Cinderella through her appearance and emotions. In Maths we have been looking at addition. We started the week by using a 100 square and then moved to a number line.
Challenge: can you draw a number line to answer these addition problems?
11 + 8 =
15 + 30 =
25 + 42 =
World Science Day
On Friday it was World Science Day. We celebrated this by looking at materials. We investigated which material Cinderella would want to wear to do the chores and which material Cinderella's wicked step mother would want her to wear.
Learning alert
In maths we have been looking at 2D shapes and cosolidating our knowledge on their names and their properties. In our starter sessions, we have been working in teams to recap our number skills. This improves our skills to allow for rapid recall. We are beginning to use sentence starters to compare shapes and give reasons for similiarities and differences.
Challenge: Tell an adult the names of these shapes and their properties (number of sides and vertices). Can you compare shapes? Give reasons for similarities and differences.
In English, we are focussing on the story of Cinderella. This week, we have been focusing on understanding the text. We have looked at using emotive language. We have also practised our text with actions.
Spellings
In order for your child to achieve End of Key Stage 1 expectations, it is crucial that they can spell.
Your child should have brought home a high frequency word list. These are words that the children should already be able to read and spell. We will be testing these spellings in a variety of ways before Christmas.
Topic
Our new topic is all about materials. We have been focusing on the Great Fire of London. The children seem really engaged in the topic and are keen to find out all about the fire!
We have been really busy this week.
In our topic we have continued to look at plants. The children investigated the requirements of planting a seed. Over this half term, we will continue to observe our seeds to see which requirement is best for the growth of a seed.
English
In English this week, we have been innovating a text. The children are starting to be more creative in their writing. Most children are starting to make their work more exciting by using expanded noun phrases and by up levelling vocabulary.
Maths
This week, we have been focusing on mental maths. We have tried to secure our knowledge in a range of skills (counting up and down, times tables, counting in multiples of ten from a number etc). The children are becoming more and more confident in these skills. We will continually revisit these skills each week.
A good week Nightingale class, well done!
Reminders
* Mathletics and Timestable Rockstar can be accessed using your child's year one username and password.
* Book changing day is every Friday. Please remember to read the book several times with your child. Questioning your child on the book is extremely important as it will build up comprehension skills (A requirement for year two assessments).
On Thursday we visited Tropical World. It was so much fun! We completed a plant workshop in the morning. We found out lots of information on trees. We went hunting around the woods for lots of mini beasts.  After lunch, we walked to Tropical World. We observed lots of different plants and animals in their habitats.  We even saw a crocodile!
I was really impressed with their behaviour. It was a great day!
In school, we have been working really hard in Maths. We have been looking at partitioning numbers in different ways.
English
This week we have been focusing on Jack and the Beanstalk. We have been very busy creating text maps, freeze frames and comprehending the text through actions and questions.
Great week! Well done Nightingale.
Nightingale class have had a fantastic start to the Autumn term. I have been extremely impressed with the attitudes towards learning this week.
We are going to visit Tropical World next Thursday. This will link nicely with our plant topic. We are really excited for our first trip.