New learning alert ***
We have been really busy this week! We have been looking at division in Maths. We looked at a range of methods, including sharing and an array. 
Can you work out these?
16 divided by 2 = 
20 divided by 5 =
 30 divided by  5 =
Challenge: can you write multiplication facts using the division sentences. 
e.g. 6 divided by 2 = 3,  6 divided by 3 =2, 3 x 2 = 6, 2 x 3 = 6) 
In English, we have been looking at discussion texts. We looked at the vocabulary specific to discussion texts. We create a group discussion text about whether or not children should wear a school uniform. This group discussion will help us when we write our own! 
This week we have been different activities to try and promote anti-bullying week. We have looked at ways to help people if they think they are getting bullied. 
***New Learning alert***
This week in Nightingale, we are all looking forward to our Christmas break. 
Nightingale received a letter from Santa. We investigated the best material for his suit and designed a new outfit to wear. Afterwards, we wrote letters to tell Santa why we picked a certain material based on their suitability for his job role. 
Attendance
This week, Mr Garden surprised us with afternoon tea. The children really enjoyed this. The tea was a reward for having super class attendance through the term.  Well done Nightingale - Make sure you are in school every day next term! :) 
Homework
Over the Christmas break you should be reading with your child regularly.  (Extra homework: practise the HfW spellings). 
Thanks again for all your support over this term. 
Have a lovely Christmas break!- See you in 2018!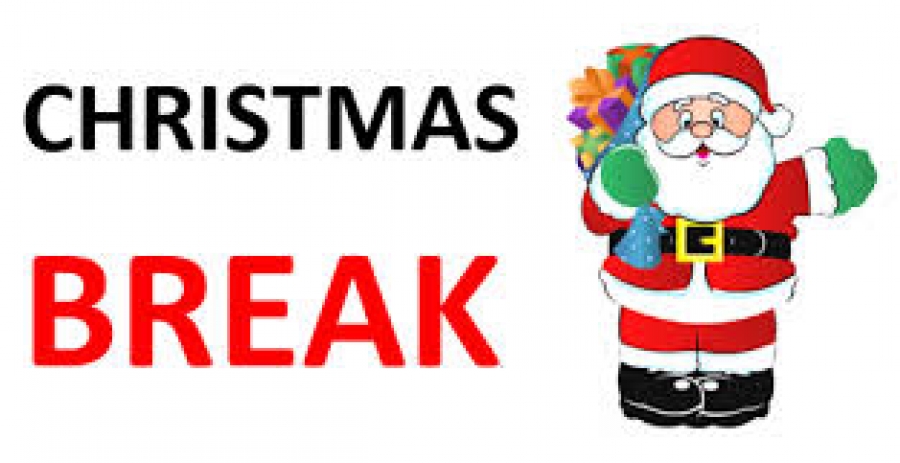 *LEARNING ALERT*
We have had a really busy week!
We have been busy practicing for our Nativity performance next week... we hope you will all come and join us!
Pizza making
On Thursday, we worked with ASDA to make pizzas. We each chose a selection of different vegetables to go on a pizza. They looked delicious!
Art performance
Alongside this, Nightingale performed their class body percussion piece for the rest of the school. We looked closely at the art work and named our piece 'squiggles and swirls'.
Learning alert. 
It has been another busy week in Nightingale Class. We had a themed day on Monday to start our topic of the Great Fire of London. We made scones, played games and looked at the diary of Samuel Pepys. The children loved learning about the Great Fire of London and are very excited to discover more facts about the Great Fire of London!
In English we have been looking at the story of Cinderella. We are starting to understand the text more by answering some comprehension questions and exploring the characters emotions. On Friday we looked at describing Cinderella through her appearance and emotions. In Maths we have been looking at addition. We started the week by using a 100 square and then moved to a number line.
Challenge: can you draw a number line to answer these addition problems?
11 + 8 =
15 + 30 =
25 + 42 =
World Science Day
On Friday it was World Science Day. We celebrated this by looking at materials. We investigated which material Cinderella would want to wear to do the chores and which material Cinderella's wicked step mother would want her to wear.
Learning alert
In maths we have been looking at 2D shapes and cosolidating our knowledge on their names and their properties. In our starter sessions, we have been working in teams to recap our number skills. This improves our skills to allow for rapid recall. We are beginning to use sentence starters to compare shapes and give reasons for similiarities and differences.
Challenge: Tell an adult the names of these shapes and their properties (number of sides and vertices). Can you compare shapes? Give reasons for similarities and differences.
In English, we are focussing on the story of Cinderella. This week, we have been focusing on understanding the text. We have looked at using emotive language. We have also practised our text with actions.
Spellings
In order for your child to achieve End of Key Stage 1 expectations, it is crucial that they can spell.
Your child should have brought home a high frequency word list. These are words that the children should already be able to read and spell. We will be testing these spellings in a variety of ways before Christmas.
Topic
Our new topic is all about materials. We have been focusing on the Great Fire of London. The children seem really engaged in the topic and are keen to find out all about the fire!
We have been really busy this week.
In our topic we have continued to look at plants. The children investigated the requirements of planting a seed. Over this half term, we will continue to observe our seeds to see which requirement is best for the growth of a seed.
English
In English this week, we have been innovating a text. The children are starting to be more creative in their writing. Most children are starting to make their work more exciting by using expanded noun phrases and by up levelling vocabulary.
Maths
This week, we have been focusing on mental maths. We have tried to secure our knowledge in a range of skills (counting up and down, times tables, counting in multiples of ten from a number etc). The children are becoming more and more confident in these skills. We will continually revisit these skills each week.
A good week Nightingale class, well done!
Reminders
* Mathletics and Timestable Rockstar can be accessed using your child's year one username and password.
* Book changing day is every Friday. Please remember to read the book several times with your child. Questioning your child on the book is extremely important as it will build up comprehension skills (A requirement for year two assessments).
On Thursday we visited Tropical World. It was so much fun! We completed a plant workshop in the morning. We found out lots of information on trees. We went hunting around the woods for lots of mini beasts.  After lunch, we walked to Tropical World. We observed lots of different plants and animals in their habitats.  We even saw a crocodile!
I was really impressed with their behaviour. It was a great day!
In school, we have been working really hard in Maths. We have been looking at partitioning numbers in different ways.
English
This week we have been focusing on Jack and the Beanstalk. We have been very busy creating text maps, freeze frames and comprehending the text through actions and questions.
Great week! Well done Nightingale.
Nightingale class have had a fantastic start to the Autumn term. I have been extremely impressed with the attitudes towards learning this week.
We are going to visit Tropical World next Thursday. This will link nicely with our plant topic. We are really excited for our first trip.