Week beginning 27.6.17
Computing
Napier class have had great fun using the Bee-Bots. The class created algorithms and then inputted these into the Bee-Bots. Did the Bee-Bots do what they thought? Lots of debugging happened!
                             Week beginning 19.6.17
Maths Investigations in the Garden
                               Week beginning 12.6.17
Science in the Garden.
                             

Week beginning 5.6.17
Welcome back to the first week of Summer term 2. Hopefully the weather will improve! In English we will be looking at many different topics and lots of fun activities in Maths. There is also Sports Day to look forward to and a transition fortnight.
Word Classes
We have worked on story openings this week in English as well as focussing on Emily Brown and the Elephant Emergency in Guided Reading. The children have made predictions at different points in the story and use conjunctions to give reasons for their predictions.
In maths we have looked at lots of different skills but we have had some excellent discussions around estimating and reasons for estimates. The children discussed how many blue stones could be in a small pot and were given increasing amounts of information to help them become more accurate. Nobody got the exact answer but our explanations and predictions were very accurate!
In topic lessons, the children have created maps based around Little Red Riding hood and they have also written directions using prepositional language.
PC Watkins in school to discuss the Little Red Riding Hood case
Hi everyone!
Please remember that tomorrow afternoon is Napier's class showcase. The children wil be showing off all of their fantastic work from 1:30pm. Please wait at the doors to the hall and be prepared to be amazed by the work on show!! We look forward to seeing you tomorrow.
Napier class, Mr Smith & Mrs Gordon.
RE POST!!
Is your child past their Spell by Date?
Below are two lists of words that all year 2 children should already know. We are finding that lots of children cannot read and spell these words quickly or accurately enough. For your child to be at Working at the Expected Standard in year 2 they must be able to read, write and spell all of these words and more!! Please have a look at the lists and check with your child and help them learn them!
High Frequency Words list
This week in Napier class, the children have been researching wolves. We have looked closely at writing questions and also using the IPads to find out answers. The children have also started to use ambitious sentence openers and vocabulary to write sentences which will be part of their non-chronological reports. Lots of the children have worked hard to improve the presentation of their work this week and this has been really pleasing to see. We still need to keep working hard at this but there is a definite improvement!
As part of our maths work we have looked at measure. The children started the week by using some of the writing skills to write instructions for a recipe. As the week has progressed, the children have looked a at different units of measure and the equipment used to make accurate measurements. The class will spend the latter part of the week looking at problem solving involving measure.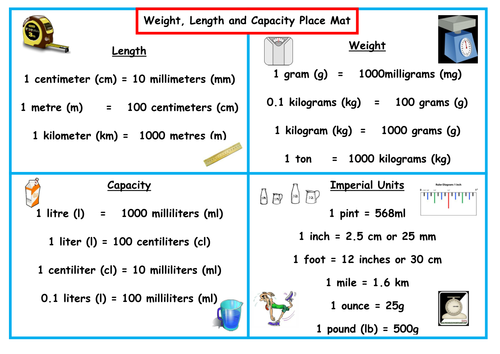 Week beginning 6.3.17
                                                                        Maths
This week we have been looking at 3D shapes. We have made sure we know the names and their properties and attempted drawing them too, some of them are very tricky! Next week we will be looking at statistics and drawing graphs.
                                                                     English
This week we have continued learning our text 'The Enormous Turnip'. If you watch the news report from last week you can practise at home! We have loved putting actions to the story, especially when the turnip flies out of the ground with a bang! 
                                                          Week beginning 27.2.17
News of the week
The classes first attempt at a TV news style report. Enjoy.
World Book Day
                                                          Week beginning 20.2.17
                                                                        English
In English we have investigated rhythm poetry and focused on the Michael Rosen Rap. The children discussed how easy it would be to learn the poem and also investigated the beat, syllables and rhyming couplets. Following this, they then worked in pairs to perform the poem. As part of their lesson today, the children will hopefully create a whole class poem which we can display. This won't be easy but I am sure it will be fantastic! As well as looking at poetry, we have been working extremely hard on our handwriting and presentation. This skill is extremely important for year 2 and something that we will look to continue working on as the year progresses.
                                                                        Computing
On Wednesday the class began to look at algorithms. We discussed that they are a precise set of instructions that have to be followed. We found it quite tricky to follow Mr Bolton's instructions and didn't quite draw what he expected. When we tried again and Mr Bolton used more precise instructions we drew far better crazy characters. We finished the session making algorithms of our own. Next session we will try these on our Computing partner.
Algorithms
                                                         Week beginning 6.2.17
Roller Disco
A super session in the hall. Everybody had a go and all got better and gained in confidence during our skating time.
Monster Pose and Description
                                                           Week beginning 30.1.17
                                                                       Maths
This week in maths we have started to look at multiplication. The class have used their learning from previous weeks to help with their understanding.
The link below takes you to times table game for the children to try. This should work on computers and tablets. Have fun!
                                                          Week beginning 23.1.17
                                                                       Maths
Wow, what a week we have had in maths!! This week the children have been using their fantastic fractions knowledge to help them understand division. The whole class have worked really well to understand the difference between grouping and sharing and the quality of their work has been excellent. All of the children can confidently use sharing as a way to solve division problems and the majority have started to use grouping.
                                                                 English
 Adjective Walk
The class went hunting for adjectives in the school garden. We then made noun phrases from the adjectives we had found and items we could see in the garden. We will use these noun phrases later on in the week to help with our character descriptions
.
Character Text Map
The class performing their character text map. The text map and actions help the class to remember the story. Which is your favourite bit?
                                                            Week beginning 16.1.2017
On Tuesday morning the class spent time on the playground and in the garden,  carrying out a Science investigation. What could we find that was living, non living or never alive? The class recorded their findings onto tally charts, back in class we put this information onto pictograms. The pictures below show the class collecting their tallies.
Science
                                                 Maths
This week we have looked at fractions in lots of details and produced some fantastic work! We have been able to confidently use the language associated with fractions and all the children understand the importance of the denominator. We have also worked to understand how to find fractions of amounts. The children have used equipment and their improving understanding to find fractions of 24. We can now confidently find 1/2, 1/3, 1/4 and some of us have even looked at how to find 1/6 & 1/8! Following this the children have also been able to find more than one part, however we still need to work on this!!
                                                                          English
In English we have continued to look at setting descriptions and using powerful adjectives to describe a place. The children have thought lots about the senses and how these can be used to paint a vivid picture in the reader's mind. We are hoping that the children will be able to use these skills when writing independently at the end of the week. Once we have completed the setting description, we will then look at completing a character description before putting it all together as part of a story!
                                                     Week beginning 9.1.2017
Another busy week in Napier class!! We have looked at fractions in maths and the children have been learning all the new vocabulary associated with it. We have spoken about how a fraction is an equal part of a whole and also the words numerator (how many parts of the whole you would like to have) and denominator (how many equal parts of the whole there are altogether). The children have listened and completed lots of different practical activities to help them understand this. We are hoping that next week we will be able to start talking about how to calculate fractions of quantities.
In English we have started using our work on adjectives to help us write setting descriptions. We are trying to use our adventurous vocabulary to help us create a spooky mood and our senses to paint a vivid picture in the reader's mind. The children have made a good start to learning their text and we will hopefully have some fantastic writing to share with you in the very near future!
English Text Map
The class performing their text map. The text Map and actions help the class to remember the story. Which is your favourite bit?
The Great Fire of Sharp Lane
To complete our, pre-Christmas, topic about The Great Fire of London we built houses out of paper, straw, wood and brick. We then made scientific predictions about what we thought would happen to the buildings when they were set on fire. All Year 2 went outside to watch the buildings burn and test their predictions.
                    Welcome back 2017
Really happy to back working with Napier class.Hope you all had a great holiday. The class have wasted no time in getting straight back into work. We have looked at adjective poetry in English and in Maths we have been recapping our previous knowledge.
We were also lucky enough to have a visit from the people and animals at The Morley Animal Rescue Centre. The children got the opportunity to learn about the animals and see animals up close. Some children were even brave enough to hold them! The slide show below will share some of the photos with you.
Great Fire Of London facts.
The class put together a short video containing all the facts they had learnt about The Great Fire of London.
Week 7
This week we are taking part in The Big Draw.  Our focus in Year 2 is healthy eating so we will be drawing and making our own version of the balanced plate.  You will be able to see our work on Friday from 2 p.m. in our Big Draw Gallery.
Following our parent meetings last week here are some of the facts that your child needs to know this year.  These number facts will support them in their maths skills throughout school and form a really good base for their further learning.
Here is a guide to how we teach the steps of addition at Sharp Lane.  We follow these steps to ensure your child has a full understanding of number before they move on to column methods for addition.
How small is our world?
This week we have been working hard at home on our family trees.  We've found out lots about each others families and where they are from.  
We have also worked on addition in maths and we are using number lines and hundred squares to help us add two numbers together. 
In English we have shared ideas galore and changed our story of the Papaya that spoke to lots of different journey tales.  Our innovated class text is about a talking pumpkin!
This week we are working on partitioning numbers using the part, part, whole model.  We had fun today using this model out in the playground to make various number sentences with the same answers.
Well done to Napier class for their amazing efforts on their Scientist of the month homework.  We have a fantastic display in school from all three year 2 classes. Below is a small sample of the hard work from our class.
This week we have started to ask questions about Martin Luther King Jr.  As a class we want to know what his job was, when he was born, if he went to school and so have so many more questions. 
Next week we will start to find the answers to our questions.  
In English we have been learning our story 'The papaya that spoke'.  See if your child can remember the story and the actions we use to help jog our memories when learning a story.
In maths we have worked hard on place value challenges.  You'll see how hard we've worked when we bring home place value homework on Monday.
A huge welcome back to Napier class pupils and their families.  I hope you've all had a well earned rest and are ready to take on the challenges in year 2.
Last week we worked hard on science and even checked our pulses in our PE lesson to see how much different exercise increased our pulses.
We had a great lesson using our senses to put fruit and vegetables into groups.  
Napier class staff are:
Mrs Carter-Green and Miss Maltas
We've had a great first day today with the introduction of some new routines at school as well as some new pupils in our class and year group.  We have enjoyed welcoming them to Sharp Lane.
We have started to learn about our brains and are thinking about ways to keep them healthy and strong.
Take a look at our Curriculum newsletter for the Autumn term.