Healthy Lunch Box Homework
Welcome to 5 Ica webpage. The adults working in our class are Mr Oakley and Ms Diccoco. We have lots of fun and amazing topics to study this year.
Science - Rusting
In science we have been looking at Reversible and Non-Reversible changes. We placed metal nails in various liquids to see what would happen. We hope to be able to give Lucy advice about her new bike.
Homework.
Maths homework this week is to complete the Mathletics activities. All children need to make their Bike Week poster.
We have been sharing ideas about Sports Day and School Council will be deciding which activities we will take part in this year. Our English work is closely linked to the Leeds Children's Mayor. Fingers crossed that it could be a child from Sharp Lane this year.
Year 5 had a visit from the Leeds City Council Recycling Team. We learnt about how to sort our rubbish into the correct bins. Did you know that shredded paper should go into your black bin because it can potentially cause a fire at the the paper recycling plant?
This week we had a visit from Asda. They provided us with ingredients to make bread and we discussed where the ingredients for bread come from. Thank you to all those children who baked their bread.
As part of science week, we have looked at recycling. We sorted out rubbish from around school and checked that the correct waste was in the correct bin. The weight of the different types was recorded in tables. Posters have been created to promote recycling at home and at school.
This week we have been testing how hard different solids. We also compared and grouped different materials based on their properties.
02.02.17 - Homework
L.O. – To show what I know about solids, liquids and gases.
Our new topic after half term will be science-focused and will concentrate on solids, liquids and gases. Please record what you know about this topic from your previous learning and what you know from your everyday life.
You may wish to include the following vocabulary: dissolve, conductor, electricity, soluble, evaporate, properties of materials, sieving, reversible, irreversible.
Present what you know in any way you wish.
Google Expeditions allows pupils to take a virtual field trip to exciting places. The children enjoyed exploring the Great Barrier Reef using this exciting and innovative technology.
19.01.17      Homework
LO – To design my own Olympic event.
Next week, we will be learning about the Olympic Games which started in Ancient Greece. Your challenge is to design your own event. It could be a team event or for one or two people to compete. You need to think about:
What the rules are
Where it would take place (in water, on a track, on a special court etc)
Who would take part
What the competitors would wear (do they need protective/waterproof/adapted clothing?)
What the event is called.
Be as creative as you can! I can't wait to see what you think of.
Jack and the Beanstalk pantomime
Singing at St George's
Can we say a massive Thank You for all the people who were able to support us. Have a lovely Christmas and a Happy New Year.
Growth Mindset Challenge
We learned that by trying again and again we can get better!
phoebe
victor robinwood final production.wmv
Szymon Robinwood story finished.wmv
sophie.wmv
Ruby RobinWood PhotoStorys.wmv
roksana photostory.wmv
reece photostory.wmv
Onesime photostory.wmv
oliwias photo story 1.wmv
madison photostory1.wmv
lilymaiw robinwood.wmv
libby photostory.wmv
kerr photostory.wmv
joshs robinwood photo book.wmv
JACK SAVILLE PHOTOSTORY.wmv
JACK HEALY ROBIN WOOD PHOTOSTORY.wmv
harvey photostory.wmv
george b photostory.wmv
george b photostory.wmv
GEORGE GIBSON PHOTO STORY.wmv
faiths photo story.wmv
EllaL robinwood 2016.wmv
declanrobinwood.wmv
Beth photostory.wmv
berenice photostory.wmv
Annie Robinwood.wmv
alphie robinwood.wmv
alfie west photostory use this.wmv
1harry photostory robinwood 2016.wmv
Dates for your diary:
Friday 9th December - Ica class assembly 1:30
Wednesday 14th December - Christmas dinner day
Thursday 15th December - Christmas Singing at St George's 11.45am
Friday 16th December - Christmas jumper day
w/c 21/11/16
We have planted trees in the garden to develop our outdoor learning area. The children have completed their Alien Landing stories, including some fabulous descriptive language. There will be no homework this week due to the residential, but children could do extra reading, spelling and times tables work.
24.11.16
Reading at home
Following a training course, we have been told that your child's reading record can be a key piece of evidence in helping decide if your child is a fluent reader or not. The comments that you put in the reading record can be extremely important.
In addition to this, we have also been told that children should be keeping reading books for anywhere up to 2 weeks. This will enable your child to have a much deeper understanding of the book. Being able to read books is an important skill but if books are kept longer, children will know the texts better and therefore will be able to engage in discussion about the book. This is an important skill for any child to be Working at the Expected Standard in year 5. Please keep this in mind if your child's book is not changed as frequently.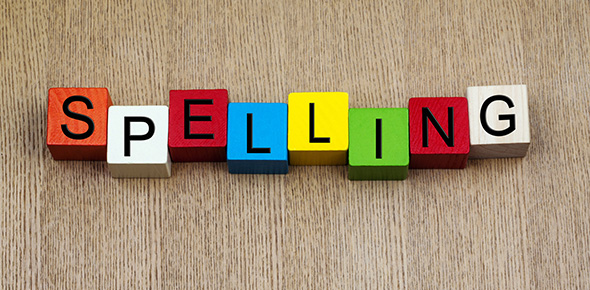 24.11.16    Is your child past their Spell by Date?
Below are two lists of words that all year 5 children should already know. We are finding that lots of children cannot read and spell these words quickly or accurately enough. For your child to be at Working at the Expected Standard in year 5 they must be able to read, write and spell all of these words and more!! Please have a look at the lists and check with your child and help them learn them! We will be testing the children on these words before Christmas. Your help and support is appreciated.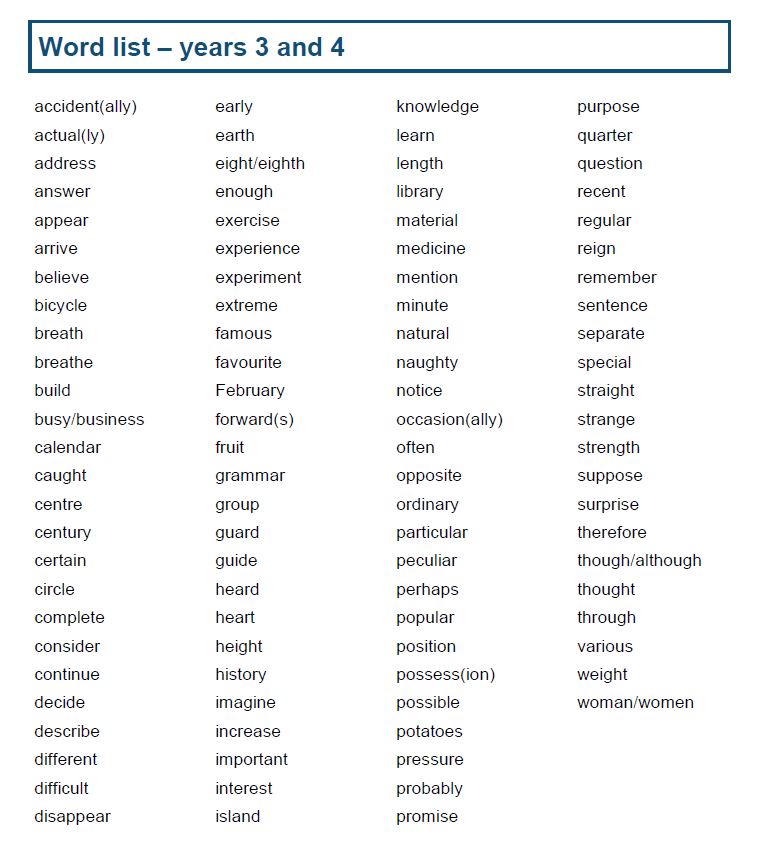 w/c 14/11/16
We have recreated our Solar System in the playground using chalk, string and inflatable planets. We looked at the order of the planets from the Sun and why we have different seasons throughout the year.
w/c 7/11/16
The fire service came to school to discuss how to stay safe in our homes. The children have been working through booklets, which the firemen left with us. Look out for them when they come home and talk about your own Fire Escape Plan.
This week we have been creating large scale objects inspired by our class novel "The Borrowers". The teamwork and joint enthusiasm has been a real pleasure to see. We have also written our own ending to the borrowers story using ideas from the book.
Borrowers Challenge!!!
w/c 10-10-16
This week we have looked at the footballer Alexis Sanchez, who is from Chile, in our SMSC lessons. We all thought his generous donations to his home country were admirable and helped make a difference to children's lives. Then we looked at ways in which we could make a difference to the people in our lives. After looking at a "Random Acts of Kindness" video and reading Danny Wallace's book, we decided that there are lots of little things we could do for free that could put a smile on people's faces.
Stained Glass Window Biscuits!!
Joshua was inspired by our Art work to make these fabulous looking (and tasting) treats for the class, including lots of lucky adults. Thanks very much.
w/c 19-09-16
We have had lots of fun learning our story "The King of the Fishes." It would be great if the children could retell the story at home also. Rounding has been our main focus this week in maths - growth mindset has come in to play a lot in these sessions.
Roald Dahl Day
w/c 12/09/16
This week we had a fabulous Roald Dahl day involving dressing up and writing our own chapter for George's Marvellous Medicine! In Maths we have been writing numbers up to 1,000,000 and counting forwards and backwards in 10s,100s and 1000s. I hope that everyone has been learning their 3 times table for our test on Monday. 
P.E. kit reminder
Year 5 P.E. takes place on Tuesday (Outdoor) and Friday (Indoor). Please ensure you have your kit in school on these days. 
Indoor P.E. kit: Plain, white T-shirt
                        Black shorts
                        Black pumps
Outdoor P.E. kit: Plain, white T-shirt
                          Black/Navy/Dark Grey joggers
                          Black/Navy/Dark Grey hoodie/jumper
                          Trainers 
We ask that any sports logos be discreet and small on any clothing. Football shirts etc are not permitted.
During the first half term in Autumn we will be studying the Anglo-Saxons and Vikings and making stained glass windows linked to this topic. In English our work will be based around "The Borrowers" by Mary Norton. The main focus in maths will be Addition and Subtraction and Place Value.
Growth Mindset Origami
We have enjoyed learning from our mistakes this week, when  trying to make animals from paper!
A note about Topic/English homework:
There are 4 challenge levels set for your homework each week. Please always begin with and complete bronze level. It is then your choice as to how far you choose to challenge yourself with silver, gold and platinum levels. If you have any questions relating to your Topic/English homework, please speak to Mr Oakley or Miss Richardson who will be happy to help. Thank you.