Y3 Carol singing at Asda
On Monday 10th December, Year 3 will be going to Asda to sing some carols for the shoppers. Parents/Grandparents are welcome to come and join us - it would be lovely to have you there to support us!
Blyton - 1.00pm - 1.30pm
Bond - 1.30pm - 2.00pm
Walliams - 2.00pm - 2.30pm
We have sent a copy of the lyrics home of the 5 songs we will be singing. See below for the links to sing along to!
Week 4 
English
This week in English we have planned and written our own myth based on the ones we have been learning in class. We have enjoyed creating new characters and exciting plots!
Maths
This week, we have been learning to multiply by 2 digit numbers. We have learnt to do this by using the grid method. We have also solved problems and developed our reasoning skills.
See below for an example of the grid method.
W

E

E

K

3 
English
This week in English we have been innovating our myths based on our model text 'Thor and his Hammer'. We have planned our characters by discussing characteristics from the text and  and then used a boxing up plan and story pattern to plan our writing. Each day we have written another paragraph based using our toolkit to help us to write descriptively. 
Maths
In maths, we have been practising our 4 and 8 times tables facts by solving multiplication and division problems. We have learnt effective strategies and used mental maths as-well as playing games to consolidate our knowledge. Next week we will be multiplying 1 and 2 digit numbers by using the grid method. 
Topic
In topic we have been recapping our knowledge of the seven continents by singing this song in class. It has been a BIG hit!  https://www.youtube.com/watch?v=K6DSMZ8b3LE
Following this, we have looked at Scandinavian countries and the journey the Vikings took from their home lands to settlements in the United Kingdom. 
Half-term Homework
Origami Poppies
In our final week before our half term break we have been busy making origami poppies for the WW1 centenary. We have then planned and wrote a set of instructions, using the features we have been learning to tell others how to make the poppies! Look at some of our wonderful creations!
Look at the wonderful learning we have brought in! Bond class really enjoyed sharing their baby photos and stories of  when they were younger with the class.
UKULELE 
Bond class have really enjoyed their music sessions with Miss Pearson every Monday afternoon. We have learnt some simple chords and tunes on the Ukulele. This week the children worked in small groups to compose a piece of music which suited part of a haunted house picture. With one child as the conductor, pointing to different parts of the picture, children played their spooky music!
NEW LEARNING ALERT
This week in English we have been focusing on non-fiction texts by writing our own instructions based on our model text 'How to trap a dragon'. The children have generated a toolkit based on different types of instructional writing and used this to innovate their own set of  instructions. 
In maths we have been practising using the formal method for addition and subtraction and we have ended the week by recapping addition and subtraction vocabulary and using it to solve mixed word problems. 
English
This week we have continued learning  the story, 'The Iron Man'. We have been looking at descriptive techniques using adjectives to describe a setting. In our writing, we have been using sentences of three. In preparation for next week, we have planned our own warning tale. 
Maths
This week we have continued our work on place value. We have found 10 more and 10 less than a given three digit number. We have also found 100 more and 100 less than a given three digit number. We have used lots of resources and explored the value of numbers. 
Guided Reading
This week, we have been learning about inference. We have created fantastic inferences based upon short films and pictures. 
English
This week in English we have had a go at writing our own warning tale and have been busy imitating our new class text 'The Iron Man.'  We have taken on the role of different characters in the story during whoosh and put actions to the text to help us to learn it. We've even had a go at drawing our own text map and used our newly learnt dictionary skills to define words we were unfamiliar with.
Maths 
This week we have continued our work on place value and have been learning how to order and compare numbers to 1000. We have solved 'True/ false' and 'Odd one out problems' which have developed our reasoning skills. We have enjoyed using the equipment to solve problems and played place value board games and riddles to consolidate our understanding.
Topic 
This week in topic we have used Venn diagrams to organise activities into push and pull forces. We have looked at how gravity acts on objects and written down our questions about magnetic forces.
Reading buddies
Bond class really enjoyed taking their reading book to read with Year 5 pupils this week. They shared books they would not normally read and it was so nice to see children supporting each other and getting along so well! 

English
This week we have been looking at sentence construction. We have learnt about simple and compound sentences and how to punctuate them correctly. We have been busy editing our work by adding in full stops and capital letters with our green pens. Bond have become more confident with  identifying word classes (noun, adjectives, verbs, adverbs and conjunctions).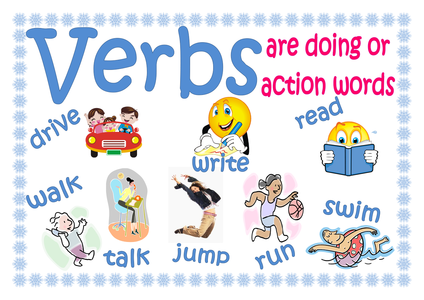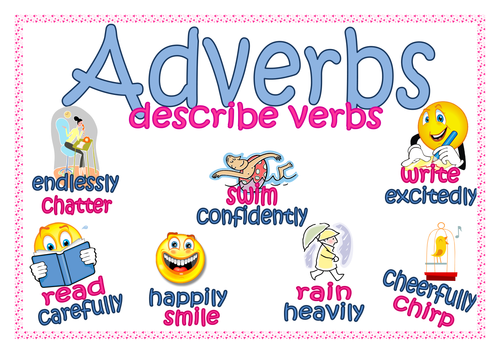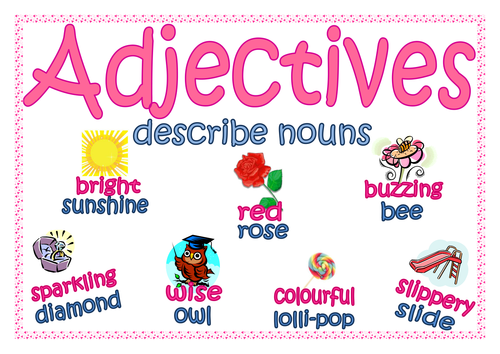 Maths 
This week in maths we have been learning about Place Value in 3 digit numbers and are beginning to use our reasoning skills to show our understanding! Below are some resources and representations which the children have been becoming familiar with. 
Welcome back to Bond class! We hope that you have had a lovely Summer break, the children were excited to tell us what they had been up to! 
Please check this page every week, it will be updated with key information and children's work regularly so that you know all about what you child has been doing in class. Myself and Mrs Messam are really looking forward to working with you all throughout the year and we have lots of exciting activities planned. 
We have uploaded this half term's newsletter so that you know everything that we plan on doing until October half term. You will also receive a copy of the newsletter so please read it carefully as it has information about PE, our topic, homework, English and Maths.
Topic
In Topic, we have started investigating 'Forces and Magnets'. We discussed our prior knowledge and the things we were keen to find out. We then explored the classroom with a range of magnets to find magnetic materials and find answers to some of our questions!