It's the final countdown!
Oh my word....it is the final term of Year 2! Where has the time gone?
This half term we will be continuing to work extremely hard to ensure the children are ready for year 3. We have lots of English and Maths activities ahead of us and we will also be including Sports Day, transition fortnight and many other things!
As always, please try and read as often as possible with your child at home and continue working on their mental maths skills.
Here is to an exciting, fun filled, final half term of year 2...
The children have been working extremely hard this week in Auckland class. Whilst every child in year 2 has completed their maths assessments, all children have been working hard to investigate maths problems and continue with reading and writing activities linked to Little Red Riding Hood.
Next week will see the year 2 tackling reading activities and assessments. These will take place on Tuesday, Wednesday and Thursday. Please remember that we are keeping the assessments 'low key' so no pressure is put on the children. If you want to support your child in any way, just try and read with them at home and help them with their fluency!
I'm looking forward to another great week in Auckland -- enjoy the rest of your weekend!
We have worked on story openings this week in English as well as focussing on Emily Brown and the Elephant Emergency in Guided Reading. The children have made predictions at different points in the story and use conjunctions to give reasons for their predictions.
In maths we have looked at lots of different skills but we have had some excellent discussions around estimating and reasons for estimates. The children discussed how many blue stones could be in a small pot and were given increasing amounts of information to help them become more accurate. Nobody got the exact answer but our explanations and predictions were very accurate!
In topic lessons, the children have created maps based around Little Red Riding hood and they have also written directions using prepositional language.
REMINDER - Key Stage 1 assessments start on Monday and we will be looking closely at the Maths papers next week.
PC Watkins in School to find out about Little Red Riding Hood
RE POST!!
Is your child past their Spell by Date?
Below are two lists of words that all year 2 children should already know. We are finding that lots of children cannot read and spell these words quickly or accurately enough. For your child to be at Working at the Expected Standard in year 2 they must be able to read, write and spell all of these words and more!! Please have a look at the lists and check with your child and help them learn them!
High Frequency Words list
Year 1 Common Exception Words
This week in Auckland class, the children have been researching wolves. We have looked closely at writing questions and also using the IPads to find out answers. The children have also started to use ambitious sentence openers and vocabulary to write sentences which will be part of their non-chronological reports. Lots of the children have worked hard to improve the presentation of their work this week and this has been really pleasing to see.
As part of our maths work we have looked at measure. The children started the week by using some of the writing skills to write instructions for a recipe. As the week has progressed, the children have looked a at different units of measure and the equipment used to make accurate measurements. The class will spend the latter part of the week looking at problem solving involving measure.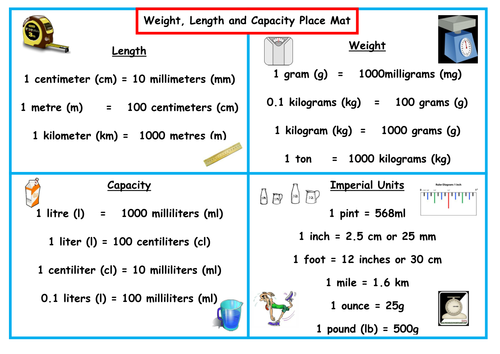 Summer term!
Welcome back! I hope that you all made the most of the Easter break and have been able to recharge your batteries ready for the Summer term!! This year has gone so fast, I cannot believe we in the last term of year 2
.
The children have come back with a fantastic attitude this week and they have been able to get on with some fantastic writing about our new class text, Little Red Riding Hood. We have looked at ways to open stories with sentence openers, expanded noun phrases and exclamation sentences and some of the children's work has been brilliant.
In maths we have looked closely at measure. We have used rulers to measure distances and draw lines and the children have also made some scones and measured capacity! Everyone has really enjoyed the work on measure and I am sure they will continue with the same enthusiasm as we move into week 2!
Auckland Class Showcase
Firstly, I would just like to apologise for not updating the website over the past few weeks! Secondly, thank you to all the parents that attended parent consultations - I hope you found our meetings useful and finally, thank you to all the parents who were able to give up their time to attend the maths workshops last Thursday!
We have had a great week in Auckland Class this week. Our writing is showing some fantastic improvements. We have begun innovating our stories this week and we have also looked at including exclamation sentences and questions in our writing. I have been impressed with the writing that the children have created and have really enjoyed marking them. We will continue to develop this next week and look at fronted adverbials as sentence openers!
In maths we have looked closely at statistics and understanding bar charts. We visited the garden to collect data and then interpreted bar charts with given data. Although the children found this challenging, they have shown resilience to overcome this and can discuss graphs in good detail.
Have a lovely weekend and I look forward to seeing you all next week!!
Week Beginning 20.2.2017
Auckland class have wasted no time getting straight back into their learning this week. We have been really impressed with their focus in lessons and we have been able to do lots of fantastic learning as a result.
In maths this week, we have investigated analogue time. We have recapped our year one learning and made sure that we all understand how tell the time using o'clock and half past. In addition to this we have learned about quarter past and quarter to, we have also looked at telling the time in 5 minute intervals. The children have been  fantastic with their learning and have been able to offer good explanations of their work as well. As well as being able to tell the time we have also made sure they can remember some basic time facts. Ask your child if they know how many seconds are in a minute, or how many hours there are in a day. Hopefully, they should be able to tell you about how many days there are in a year and also, some facts about some months!

In English we have investigated rhythm poetry and focussed on the Michael Rosen Rap. The children discussed how easy it would be to learn the poem and also investigated the beat, syllables and rhyming couplets. Following this, they then worked in pairs to perform the poem. As part of their lesson today, the children will hopefully create a whole class poem which we can display. This won't be easy but I am sure it will be fantastic!! As well as looking at poetry, we have been working extremely hard on our handwriting and presentation. This skill is extremely important for year 2 and something that we will look to continue working on as the year progresses.
Finally, this week saw us start our music lessons with Mr Mercer. The children absolutely loved their lesson on Wednesday afternoon, especially using the chime bars for the first time. The class will go for their music lesson every Wednesday afternoon and I am hoping they will be able to perform these during our class assembly on Friday 31st March.
A great first week back Auckland...well done!!
Week beginning 06.02.2017
This week we have worked really hard to come up with brand new ideas for our own, invented monster tales (see pictures below). The children have worked really hard to use their expanded noun phrases and similes to create fantastic descriptive ideas which they will use when writing about their settings and their characters. The children will be planning and writing their stories this week and hopefully we will even have time to publish them at the end of the week. We will share some of the stories on the class page after half term.
In maths this week, we have looked at addition in some detail. We will also look at subtraction later in the week. From working with the children this week, it is clear that they still need some support with their basic counting skills...please keep practising this at home. This helps massively with number line work. Below, I have put an example of how to use a number line for addition.
Some of our fantastic planning ideas for English

Week beginning 30th January
We have continued to work hard in maths this week and started to tackle multiplication. The children have worked extremely hard to understand the relationship between multiplication and division and to differentiate the methods used to solve problems. We have used lots of equipment to consolidate our understanding and have started to work in books to solve problems.
If you want to help your child with multiplication then helping them learn their times tables is a fantastic support. If you need any help with the written methods and understanding the calculations used in school, have another look at the calculation policies at the bottom of the class page.
In English we have been building writer's toolkits for character descriptions. This will  hopefully help the children write interesting and engaging stories next week! We have revisited expanded noun phrases and looked at other descriptive devices such as similes. The children have been encouraged to move away from 'boring' adjectives, and with a little prompting, they have started to become much more adventures. Instead of big, the children are now using adjectives such as humongous, huge, gigantic and bulky! We have also seen some lovely similes being used 'the creature carefully moved towards its prey, slithering like a slimy snake'.
A really busy week, with lots of learning Auckland class...well done!!
Week Beginning 23.1.2017
Wow, what a week we have had in maths!! This week the children have been using their fantastic fractions knowledge to help them understand division. The whole class have worked really weel to understand the difference between grouping and sharing and the quality of their work has been excellent. All of the children can confidently use sharing as a way to solve division problems and the majority have started to use grouping.
It would be great to keep working on your child's times tables skills to help with these problems as well as helping them remember what halving means and teaching them known facts such as; half of 10 is 5 and that half of 20 is 10. This will help the children to solve problems quicker.
It has been fantastic to see the children working so well in maths this week....hopefully we can keep up the good work when we start to look at multiplication next week!
To help you with the methods at home, please look at the calculation policies on this page and if you have any questions please let me know!
Week beginning 16.1.2017
This week we have looked at fractions in lots of details and produced some fantastic work! We have been able to confidently use the anguage associated with fractions and all the children understand the importance of the denominator. We have also worked to understand how to find fractions of amounts. The children have used equipment and their improving understanding to find fractions of 24. We can now confidently find 1/2, 1/3, 1/4 and some of us have even looked at how to find 1/6 & 1/8! Following this the children have also been able to find more than one part, however we still need to work on this!!
In English we have continued to look at setting descriptions and using powerful adjectives to describe a place. The children have thought lots about the senses and how these can be used to paint a vivid picture in the reader's mind. We are hoping that the children will be able to use these skills when writing independently at the end of the week. Once we have completed the setting description, we will then look at completing a character description before putting it all together as part of a story!
Week beginning 9.1.2017
What a busy week we have had in Auckland class!! We have looked at fractions in maths and the children have been learning all the new vocabulary associated with it. We have spoken about how a fraction is an equal part of a whole and also the words numerator (how many parts of the whole you would like to have) and denominator (how many equal parts of the whole there are altogether). The children have listened and completed lots of different practical activities to help them understand this. We are hoping that next week we will be able to start talking about how to calculate fractions of quantities.
In English we have started using our work on adjectives to help us write setting descriptions. We are trying to use our adventurous vocabulary to help us create a spooky mood and our senses to paint a vivid picture in the reader's mind. The children have made a good start to learning their text and we will hopefully have some fantastic writing to share with you in the very near future!
Week beginning 3.1.2017
Auckland class have wasted no time in getting straight back into work. We have looked at adjective poetry in English and in Maths we have been recapping our previous knowledge. The children have returned with fantastic attitudes to their learning and have welcomed our new staff members, Mrs Gordon and Miss Panesar, fantastically.
Perhaps our most exciting news this week was the visit of Morley Exotic Animal Centre. The children were able to meet and hold lots of animals. Below are some pictures of the animals we have with us on Thursday.
Morley Exotic Animal Visit 5.1.2017
Christmas Week
Wow...what a busy week!
Thank you to all the parents that attended our production 'A Midwife Crisis' I am sure you will agree that the children did an excellent job. In between all of our rehearsals and performances we have managed to write some more Christmas poetry and also create our buildings for our very own Great Fire of London!
The class received presents from Santa which will be kept at school and used when there is a wet playtime. Additionally the class managed to achieve their attendance reward and have been given some time to celebrate this achievement. We only just managed this though so next term our attendance needs to be even better!!
New Staff members joining Auckland class
When the children return in January there will be a new member of staff working with the children for the final two days of the week. Mrs Gordon will be working in all the year 2 classes and will be working alongside Mr Smith to ensure a smooth transition. I would like to say a huge thank you to Mrs Furness who has been completing this role during Autumn term and I am sure that you will still see her at Sharp Lane.
I would also like to make you aware that after the break we will have a student teacher, Miss Panesar, working with the children. She will be teaching lessons and will be closely supported by Mrs Gordon and myself.
                                            Mrs Gordon                                   Miss Panesar
I would just like to say a big thank you to all the parents and children in Auckland class for the hard work that you have put in in the build up to Christmas. I hope that you have a fantastic Christmas break, whatever you have planned, and that the children come back ready to do even more great learning in Spring term.
A Midwife Crisis - The Cast
Week Beginning 5.12.2016
This week we have come up with some lovely Christmas themed poetry. We have worked really hard to mind map all of our ideas and then created our own acrostic poems based on Christmassy words. The children have also worked as a group to create 'I like Christmas because...' poems. These are up in class near our windows and are the reason that you cannot currently see into class  (Sorry!). The children have also started using green and red pen this week to self and peer assess their work. I have been really impressed with the feedback that they have given each other.
Maths
This week we have continued to look at the properties of shape and we are beginning to use this information to identify 2d shapes on the faces of 3d shapes. We will hopefully link this into our Christmas maths next week.
The play is progressing well and thank you to all the parents that have sent in costumes. We are rehearsing furiously to make sure that we are ready for Tuesday! If you wish to purchase tickets, there is a stall in the main reception area each morning and a member of the Year 2 team will be there to hep you with this.
Week beginning 28.11.2016
It has been another busy week in Auckland class! This week we have started to look at poetry in English and the children have really enjoyed listening to some of Michael Rosen's work (videos below). We have begun to think about acrostic poems and linked them to the children's names, our class and the school. There has been some really creative thinking taking place and their ideas are showing great imagination. Hopefully we will use our poetry skills to create some lovely Christmas themed poetry.
In Maths we have continued to look at 2 dimensional shapes and their properties. The children are becoming much more accurate when naming shapes in different orientations and also when discussing things such as number of sides, number of corners and we have even spoken about complex language such as quadrilaterals and right angles!! We will hopefully use our improving knowledge of 2d shape when creating Christmas cards and calendars for the new year.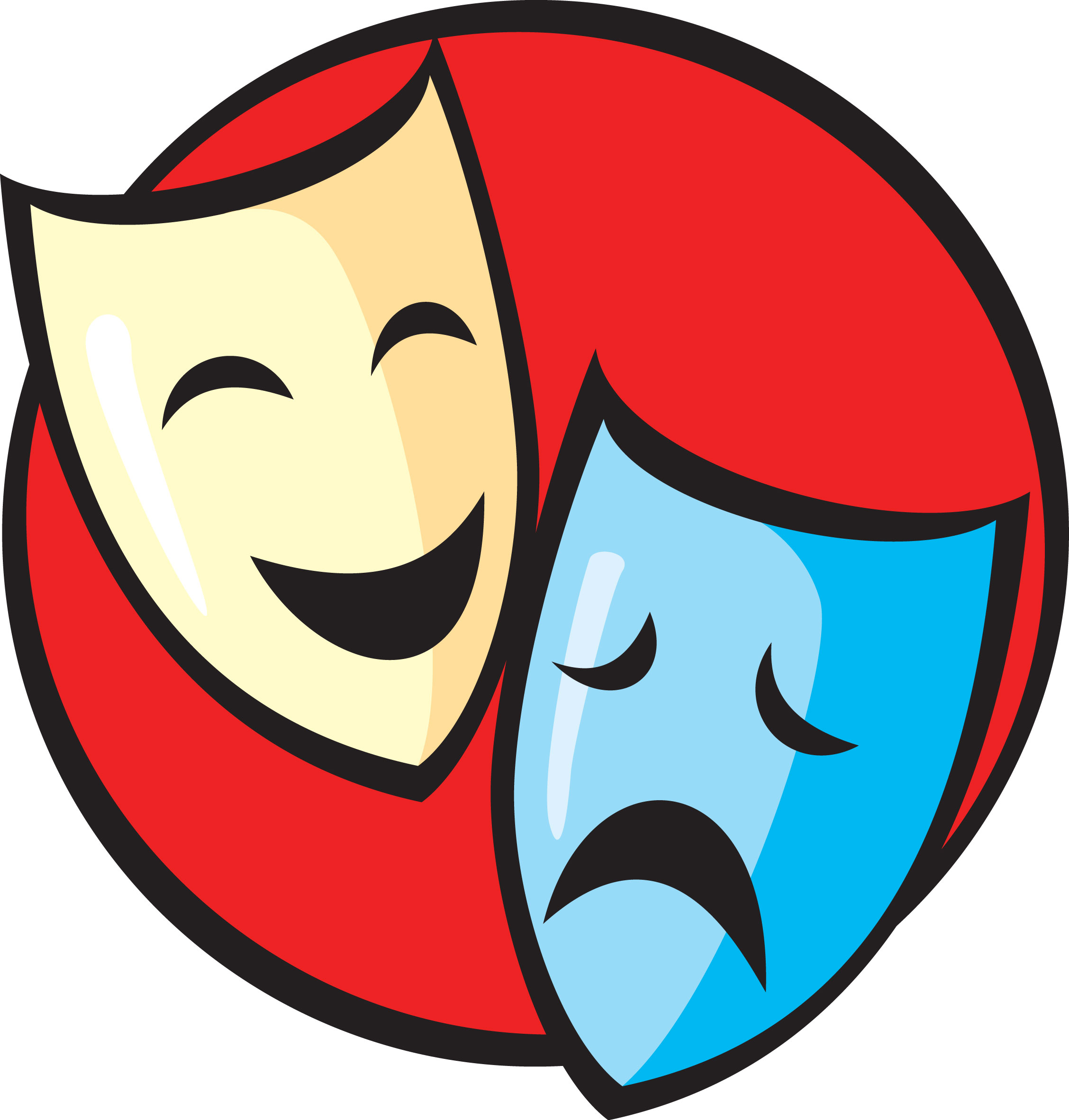 We are continuing to rehearse for our performance and we are sounding harmonious when singing the songs. Next week we will be having a big push on learning lines, so please help your child and practise at home! Finally, if you have a costume for your child it would be great if you could send them in as soon as possible. This way the year 2 staff can work together to ensure we find anything that we need. Thank you for your support!!
Reading at home
Following a training course, we have been told that your child's reading record can be a key piece of evidence in helping decide if your child is a fluent reader or not. The comments that you put in the reading record can be extremely important. Below is an example which highlights the strengths and areas to work on for the child.
In addition to this, we have also been told that children should be keeping reading books for anywhere up to 2 weeks. This will enable your child to have a much deeper understanding of the book. Being able to read books is an important skill but if books are kept longer, children will know the texts better and therefore will be able to engage in discussion about the book. This is an important skill for any child to be Working at the Expected Standard in year 2. Please keep this in mind if your child's book is not changed as frequently.
Week beginning 26.11.2016
This week the children will be starting to look at their Christmas Production - A Midwife Crisis. We have just over 3 weeks to learn this so be prepared to hear your child practising songs, learning lines and asking about costumes at home over the next few days and weeks! You child should bring a letter home at some point this week. This letter will tell them their character or role in the play and any costume which they may need.
This week in English we have been Independently innovating our own Non Chronological reports. We are writing these about the Great Fire of London, and we will be publishing them at the end of the week. Keep an eye on the website for some pictures of our fantastic writing. The children have had some fantastic ideas in their planning and will hopefully turn these into detailed and interesting reports with excellent punctuation.
In our maths this week we have started to look at 2D shape. The children have completed shape hunts and will start to learn about all the vocabulary associated with 2d shape. This topic will see us leave written methods for a while but we will still be revisiting throughout the year. We will also keep working hard with our number basics so please keep pushing this at home, the children's number knowledge is really improving and making them much more confident in maths.
Our Growth Mindset theme this week
Some of our maths ideas for subtraction
Week 10
In maths this week we have moved onto subtraction. We have thought carefully about the language associated with subtraction and discussed our methods for solving problems. To help the children we have looked at finding the difference on a number line. The children are working hard to understand this method and we will continue to do so next week. As well as this we have continued working with 100 squares and we can now confidently use them to help us with solving problems and partitioning numbers.
With our English work we have started to write our own versions of Non Chronological reports about Sharp Lane Primary School. The children have found this hard but have used their growth mindsets to write some interesting and informative work. To help your child with this style of writing it would be great if you could read some non fiction texts at home.
Year 2 Autumn 2 Newsletter
Additon on a number line - our First Attempts in Learning
Autumn 2 Week 2
Firstly, I would like to thank all the parents who were able to attend parent's evening this week. It was great to share the progress we have made so far and I hope that you found the targets for your child useful. To help with maths skills please take a look at the link below. They will help your child with reasoning, a key part of the end of Key Stage tests.
http://learning.gov.wales/resources/learningpacks/reasoning-in-the-classroom/year-2/support-materials/?lang=en
This week we have looked closely at the written methods needed for addition. The children have worked hard to understand this concept and we have worked in many different ways to understand this method. In order for the children to truly master this method it is crucial that their mental maths skills are secure. Please keep working on these skills at home as they will make your child far more confident in maths. Children with confidence can tackle more difficult problems with greater resilience and ultimately make better progress!
We have continued looking at our Non Chronological reports in English and we have started to innovate our text. We are going to write our whole class text about Sharp lane Primary school so check the class page next week for some fabulous examples of our writing.
Week 8
Auckland class have got straight back to work this week and we have made a great start to our English and topic work. This half term our topic will link closely with our writing. We will be looking at Non Chronological reports and learning all about the Great Fire of London. This week the children completed their cold write and there were some fantastic attempts at this difficult task. As we learn more about our topic we will be asking the children to complete writing in English and topic lessons. Our main focus this half target for all the children this half term is to consolidate our use of full stops and capital letters. All children must be able to do this, so please keep reminding your children at home!
In maths we completed an investigation into Haribo sweets for Halloween. We asked the children to think of as many combinations as they possibly could for the 5 different Haribo sweets in a bag of Starmix. Once they had done this using the sweets, they were then challenged to use other ways of recording their answers. This lesson was brilliant and the children did some excellent maths work, we even had some children showing their answers using algebra!! WOW!
Next week we will be looking into addition and subtraction in maths whilst beginning to learn our Non Chronological report in English.
I look forward to seeing you at parents evening next week!
Parent Consultaton letter 31.10.2016
Week 7
Even though half term is just around the corner, Auckland class have continued to work hard this week! In English we have finished innovating our stories and we will now complete our Hot Write. This will see the children invent their own journey tale and hopefully use all of the fantastic ideas we have discussed. If their stories are half as good as the innovations I will be very happy!
In maths we have investigated 100 squares and discussed how they can be used to help us solve problems. The children worked hard to find out facts about the 100 square; investigating patters and looking for facts. Once they had understood this we then looked at missing number problems using the 100 square. As you can see from the pictures below, the children completed some excellent investigations.
A super first half term Auckland class - enjoy your week off!!
Some examples of our amazing writing
Once upon a time there was a magical wizard who lived in an enchanted castle. One day he felt hungry so he went out to his back yard and picked an apple out of his apple tree. To his amazement the apple spoke and said "Get off me you mean wizard!"
Harriet
The mermaid looked at her brown rabbit. "Did you say that?" asked the mermaid.
"No!" said the rabbit sensibly.
"Aaaargh!" shouted the mermaid.
As fast as her fins could carry her little body, she swam and she swam until she came to a big, dark, spooky house. Whilst in there she met a talking bat 'POOF!' It turned into a vampire...
Caleb
The beautiful princess looked at her diamond crown. "Did you say that ?"asked the princess. "No!" said the crown "It was the magnificent strawberry."
"Aaaargh!" shouted the princess.
As fast as her carriage could drive her, it whizzed and it whizzed and it whizzed until it came to a jewellery shop where an amazing jewellery maker was making some colourful jewellery.
Alicia
Week 6
This week in Auckland class we have been doing lots of new learning. In English, the children have begun innovating their stories and they have come up with some brilliant ideas!! We have worked together to understand what Expanded Noun Phrases are, and we are becoming much more confident at using them in our writing. We have also thought about punctuation in our writing and reminded ourselves how important it is to remember full stops and capital letters!!
In Maths we have started to investigate addition. We have thought about mental methods and but more importantly how to use a number line to solve addition problems. The children have worked hard to come up with top tips and they have solved plenty of problems using this method. Next week we will be looking at addition in more detail and also investigating some of the key concepts from this half term!
Sharp Lane approach to Addition in year 2
Have a look at these pictures to help you understand the methods for addition we use in class!
Dates for next week
Next week we will be offering parent workshops on Thursday 13th October at 3:20pm and Friday 14th October 9:00am. These sessions will last about an hour and will focus on English skills that are needed for year 2. We look forward to seeing you there!
Week 5
A short week this week but there has still been plenty going on in Auckland Class. In maths we have continued to work on greater than, less than and equal to whilst also solving number problems using our number bond knowledge. We are getting better at our rapid recall of number facts but must keep improving.
In English, we have started to Magpie our text and also thought about how we could innovate the texts. There have been some excellent ideas and the children are using very adventurous vocabulary in their writing. To help the children with their spellings, we have also looked at some of the ideas shown in my last post.
REMINDER - please make sure that your child has PE kit on the correct days. Indoor PE takes place on Mondays and Outdoor PE on Wednesdays. The best way to make sure this happens is to send your child with their kit on a Monday and take it home on the Friday.
Help your child become a super speller!
Tired of the same old spelling activities? Have a look at some of the ideas below to help your child learn their spellings in a different way! In year 2 spelling has huge importance in supporting your child's writing, so anything you can do to help them would be great!
Week 4
This week we have continued working on The Papaya that Spoke. The children have come up with some brilliant role plays to show how well they know the text. They have also answered questions about the story, made predictions, talked about the farmer's emotions and then written a diary entry! There has been some fantastic work and the children are really getting to grips with the expectations of writing in year 2.
Maths has seen us comparing and ordering numbers. We can now use <, > & = t0 compare numbers and we are becoming more skilled at using the language associated with these mathematical symbols. In addition to these skills, the children have continued to work on their mental maths skills. Their counting skills are improving and we are all partitioning superstars!! If you want to practise these skills at home, have a look at this game
https://www.sheppardsoftware.com/mathgames/placevalue/FSCompareNumbers.htm 
In topic we have continued to learn about Martin Luther King. We have spoken about our dreams and what we hope to achieve in the future.
Help your child become a maths master
If you can help your child now all of these maths facts off by heart, it will be a huge help to them when dealing with more complicated maths facts. All of these facts should be known and recalled rapidly (less than 3 seconds) by the end of Year 2.
If you would like a paper copy of this document, please let me know and you can get practising!!
Unfortunately today is Miss Hallam's last day at Sharp Lane. She has worked with lots of children in the year group over the past year and she will be missed by everyone. Good luck with your new job!
Week 3
The children have continued to work hard this week and have produced some lovely writing in English and Topic. We have continued to focus on getting our handwriting and punctuation accurate when writing and this is starting to show in the children's work. As well as this we have also spent time learning our class text 'The Papaya that Spoke'. Ask your child to try and tell you the opening. We will be using this to eventually write our own Journey Tale.
In maths we have worked hard to show numbers using different pieces of equipment and we have continued to investigate the language used when discussing numbers. Our counting is improving and we are becoming more confident when working in maths.
Away from English and Maths, we have started learning about Martin Luther King Jr. The children have come up with questions to investigate and we will be trying to answer these as the topic progresses.
Things to remember - parents workshop 6th October 3:20 - 4:20
Indoor PE on a Monday - white T-Shirt and black shorts
Outdoor PE on a Wednesday - foot wear suitable for the MUGA.
A good week Auckland Class...keep up the good work!
Dates for your diary
The Christmas performances for year 2 will take place on Tuesday 12th December, Wednesday 13th December and Thursday 14th December. We will confirm the times with you nearer the event but hopefully you will be able to make plans to come and see us for this fantastic performance!!
Week 2
There has been some fantastic learning taking place in Auckland class this week. I have been extremely impressed with some of the writing that we have created. We worked together to improve our sentence openers and also the adjectives that we use in our writing. Here are some great ones about the brain...
Did you know your brain is powerful and strong? Faye
It is a fact that the brain smells of cheese. Archie
The amazing brain has water in it and it is a hard jelly. Aariz
In maths we have continued to look at place value. This has been a tricky concept for some of the children so we will be continuing to work on this over the coming weeks. We have used tens and ones to help us understand the value of the digits in numbers.
Another good week Auckland! Let's keep up the good work!
Welcome back!!
Auckland class have had a very busy first few days back at school. We have been learning all about the brain and how to use our 'Growth Mindset' when tackling difficult problems. This skill was particularly tested when we made our marshmallow towers. We have started to think about classroom jobs and by the end of next week, every child in class will have something to look after. As we move into next week we will be looking closely at the children's maths skills and developing their understanding of place value - this is a vital skill to master if the children are to be successful in maths. In English we will be looking at the children's handwriting and spelling and also beginning guided reading. As we mentioned in the parent meeting, any support which you can give your child at home in mastering these skills will go a long way to making them successful this year.
At the end of the week you will be receiving a newsletter about what will be going on throughout this half term. It will also contain the dates of parent workshops. If you have any questions about anything please ask!
Auckland Class Timetable Autumn