Musical Compositions
In Music with Mr Mercer, Y2 have been learing the story of Peer Gynt through the music of Ibeson. They have composed a piece of music using voice, xylophones and percussion to tell their version of the story!
Sport Relief
Today we have had lots of fun celebrating Sport Relief. Thank you to everyone who made a donation to Sport Relief today. At first count, we have raised £407 and this total is set to rise when we add in raffle ticket money.
First, we came to school in our sporty clothes then we went to an fantastic assembly where we found out about Precious, a girl who lives in Johannesburg in South Africa.  She was heped by Sport Relief.  We also learned that half of the money raised is spent here in the UK.
In class we did some energetic Wake Up Shake Up routines and then some word searches and quizzes linked to the theme.  
Later we designed our own magnificent Sport Relief logos which were judged by the Y6 helpers.  Well done to Liandro and Mohammed who got first place and to Riley who was second place.
At the end of the day we got to see the Super League Trophy that the Rhinos have lent to us for the day.  Good luck tonight in your match, boys!
Have a look at our photos from the day below!
World Book Day
We had loads of fun on our belated World Book Day.  We wrote book reviews of our favourite stories and we enjoyed dressing up.
Greeting from Mrs M!
Our wonderful ex TA Mrs M  left us recently to begin a new life in Bulgaria.  She has sent us some pictures and an email updating us:
Dobur Den, (good day!) 

Hello Attenborough class, 

As promised I thought I would email you all with an update of our journey so far! 

We set off on Saturday 24th February and headed for Folkestone. We stayed overnight and then woke up really early on 25th February to catch our train to France. We drove our car onto the train and set off towards France. It was a bumpy train ride and only took 35 minutes to get there. 

When the train arrived we drove our car off and started our long drive to Bulgaria. On the first day we drove through France, Belgium and half of Germany. It was -10 in Germany so we definitely needed our hats and gloves! We stopped in Nuremberg, Germany and stayed overnight. 
Early the next morning, we set off again and we drove through the rest of Germany, Hungary and Austria. We crossed the border into Romania but it started to snow. The snow was very heavy and we couldn't see very well so we stopped at a hotel for the night. 

The next day we woke up and looked out the window and it had snowed all night and was still snowing!! We loaded the car and set off. 

As we drove through the snow covered mountains of Romania the snow kept falling. The huge mountains were amazing and we felt very small next to them. 

When we arrived in Bulgaria the white, fluffy snow was very deep. When George stepped into it he got stuck! The snow was past his knees!! 

Since our arrival the snow has melted and we have had some adventures. We have visited Veliko Turnavo, this is known as the old capital. 

During our visit to Veliko Turnavo we visited the fort and Monastery. We had to climb a lot of steps to get to the top. When we got to the top we went into the beautiful monastery, inside there were amazing drawings on the walls and lots of bright candles. 

The boys have found two different frogs in the garden. One was red and the other was black with green stripes. We have also seen lots of birds of prey some swooping down towards the ground and some gliding high in the sky. 

> I will send another update soon and will also send some pictures for you all. 
> 
> Mrs M 
National Science Week
This week is National Science week and to celebrate we have investigated materials by making play dough...
...and linked our learning to our topic by making our own habitat dioramas.  This website entry is being dicated by Attenborough Class themselves.  There is a lot they want to tell the world about their learning!
Liandro, Scarlett and Jake made a desert habitat. They said "In the desert, there are loads of animals and it is very hot there.  Normally camels and snakes live in the desert with broken trees."
Jess and Riley made a Tropical Rainforest habitat.  They said, "We used stones, plants, twigs, paper and pens to make our habitat.  It is really rainy all the time in a rain forest."
Amber, Gabi, Sam and Grace made a mountain habitat.  They said, "Our habitat has water because we put in a river.  There are lots of animals.  We made a wolf and a stick insect... We enjoyed doing this because we got to be really creative."
Fin and Thomas made a tropical rainforest.  They included a leopard and some trees.  They said the hardest bit was "sticking the capuchin onto the leaves", but they were resilient and kept going because it is "the prey for the leopard."
Shannae, Danielius, Weronika and Muhammed made a polar habitat.  They included penguins, so it must be the South Pole!  They said "These penguins are eating fish and here is an igloo."
Evie, Chloe, Rosie and Eric made a polar habitat too! 
What A Week!
We have been working so hard in Attenborough class this week.  We have done some amazing drama and hot seating work in our 'Jungle Book' themed writing lessons - I am still a bit scared of Liandro's Shere Khan!  We have been answering questions on the story and writing extended sentences about the characters.
In Maths, we have been using bar models to help us understand using the inverse operation and to support our learning next week on missing number sentences.  A special mention to Jess and Scarlett who were shining stars in this lesson.
Today, lots of children and staff arrived late due to the snow.  Well done everyone who made it in! We spent the day researching animals from different habitats and making information posters and Mothers Day cards. 
DON'T FORGET! - SCHOOL IS CLOSED TOMORROW FOR STAFF TRAINING. 
Have a lovely long weekend!  Mr Smith will be back on Monday, eager to see you all!
Animal Day!
Oh my goodness, today has been so exciting in Y2!  To support our topic on habitats, we have had some very special guests from Sam's Safari... and not all of them had 2 legs!  Our new friend the millipede had 280 legs, the blue tongues skink and the ferret had 4 each, the stick insects had 6 each but the snake had none!  We were really brave and lots of us held or touched the animals.  Thank you to everyone who made a contribution towards the cost.
 All our learning today has been about animals... we wrote our own Lion poems today and used the ipads to investigate where our new friends live in the wild - we are getting really good at using the QR code reader and searching on the internet!
Have a look at the photos below.  :) 
Welcome back!
Today in our English lessons, we looked at 3 poems.  We read them together then chose our favourite one to represent on our own or in small groups.  Some children chose to draw a picture, some chose to act the poem out and others chose a freeze frame!
Or poem choices were:
A Little Squirrel - Ethel Hopper
A little squirrel runs up and down 
In our old Walnut tree.
All day he carries nuts away,
As busy as can be.
Mother says he stores them safe
For food when the North Winds blow;
I wonder how he knows
That someday there'll be snow.
I have a Little Turtle - Vachel Lindsay
I have a little turtle,
He lives in a box.
He swims in the water,
And he climbs on the rocks.
He snapped at a minnow
He snapped at a flea
He snapped at a mosquito
And he snapped at me.
He caught the minnow,
He caught the flea,
He caught the mosquito
But he didn't catch me!
Lions - Joshua Morton
Lions are as orange as the morning sun
They are as brave as men at war
Lions are as fast as cars at top speed
I think the lion in my heart helps me stand my ground
The roar of lions is as lound as thunder hitting rock
Statues of lions stand guard at castle doors
Lions are kings of the countryside.
Can you guess which is which?
It has been a jammed packed 5 weeks, and the children have earned a well deserved rest! We have covered a huge array of topics in reading, writing and maths and the children have made some strong progress which is really good to see. Over the half term break, please relax, get some rest and have lots and lots of fun, because when the children come back we have another action packed half term of exciting learning. 
You will receive a letter today outlining some staffing changed in Attenborough class. Mrs Messam is unfortunately leaving school for pastures new. Mrs Messam has been a crucial member of Attenborough class and the Key Stage 1 team. She will be hugely missed but we wish her well on the exciting new chapter in her life!  Additionally, I will be having some time of work to have an operation on my troublesome knee. In my absence, Mrs Gordon will teach the class from Monday to Thursday. This will minimise disruption and I will be back fighting fit in a few weeks time. 
As you go away for half term, I would just to take this opportunity to thank you for your continued support and we look forward to seeing you after the break!
We really enjoyed our 'Wear Red Day' in support of the British Heart Foundation yesterday.  In class, we used our theme of 'Bounce' to make our own active games 'Cube' style.  We also enjoyed bouncing on the bouncy castle and trying lots of activities in the 'Active Disco!'
Music compositions!
In Music lessons with Mr Mercer, Attenborough Class have been making their own compositions on xylophones for the whole class to play together. What do you think?
20180124_135426.mp4
The Aliens Have Landed!
In writing today we practiced our character description writing skills in an independent, short burst writing lesson, describing an alien!
We tried to include precise nouns,  expanded noun phrases and similes in our writing.  Here are some of our efforts:
"Unexpectedly, the mysterious alien in in the moonlit garden.  The alien is a martian.  The alien has one single, massive eye.  The suction cups are as sticky as super glue.  The antennae is blue and yellow and on it are stripes/  The shirt is as green as grass.  The tentacles move slowly." - Jake.
"The one-eyed alien is wearing a stripey, green dress with a collar on.  The mysterious alien has blue, stripey skin and one green eye.  Strangely, the suckers are as sticky as superglue." - Amber.
"The one scary eye is mysterious and it steals things and his arms are as burning as fire and larva and electric... it was mischievous and sailed out to sea." - Mohammed.
"The wet, stinky alien arrived in a car he was one-eyed and that was a bit weird.  His teeth are as sharp as a shark's.  He has a bright green collar and that was beautiful.  His skin is as bright blue as the sky.  His eye is enormous as a ball, he might come from space.  His suckers suck as strong as a Hulk." - Shannae.
Well done guys!  Some lovely description there.  We will be building on these skills as the term progresses.
Well we have got straight back to work in Attenborough class over the past two weeks. the children have settled down well and are starting to produce some lovely work.
In maths we explored division and the pupils were amazing at quickly understanding how to use different methods to solve problems. After initially using sharing, we quickly moved onto grouping using an array and all pupils in class can use this method to solve simple division problems. Some of our maths wizards have even been able to tackle problems including remainders...WOW!
In English lessons the children have been getting to grips with their new story - Goldilocks and the Three Bears. We have used lots of drama this week to help us understand the plot and the children have loved it. They especially enjoyed doing WHOOSH and being able to hot seat Goldilocks (even if she did look an awful lot like Mr Smith). Next week we will begin innovating our text and coming up with some of our own versions of Goldilocks. Keep an eye on this page for us sharing our own stories in the coming weeks. 
Please remember that on Thursday 1st February (9:00am & 3:20pm) there will be a parents workshop explaing how to use the written methods associated with addition, subtraction, multiplication and division. 
This term we will be starting to look at the next 200 High Frequency Words as part of morning work. We will have weekly tests from this list and the words will be chosen at random. Please help your child to learn these at home. All children should be able to spell these words by the time they leave Key Stage 1!!
Pantomime!
This morning we were lucky enough to see a pantomime!  We watched 'Snow White' and really enjoyed cheering, booing and singing along!
20171215_101701.mp4
Asda Pizza Making and Arts Award!
There has been a lot happening recently in Year 2!
We have been busy practicing for our Nativity performance next week... we won't give anything away but we are all excited!
Alongside this, Attenborough performed their class body percussion piece for other classes last Friday entitled 'Colour World', based around their art work of the same name.  We talked about how colours made us feel and then tried to match our actions to the feelings as we chanted colours in groups. 
Kind representatives from Asda, along with school governors and parent helpers came into school to teach the Year 2s about making healthy food choices this week.  Children had the chance to try onions, peppers and mushrooms alongside familiar favourites, cheese, tomato sauce and ham as they made their own pizzas.  We had a great time!
Today, the children have written their own version of a Rags to Riches tale as part of their hot writes. Below are some of the amazing pieces of writing that we managed to produce...
One terrible, rainy day there was a girl called Rainbow Moana. She lived with her wicked dad who made her do chores. One sunny morning, an invitation to Candy Land arrived....
Queen
One horrible, rainy day there was a lonely girl called Inga. Unfortunately, Inga lived with her mother. She treated her badly. One shiny day, Inga got an invite to a race party but her witch mother wouldn't let her go. In the kitchen., Inga found a magic lamp. She rubbed it slowly and a Genie came out...
Weronika
One terribly rainy day, there lived a heartbroken girl named Anna. Sadly, Anna lived with her fat, ugly dad. He worked at the butchers. He only let her eat stale bread and pieces of mouldy pizza. One magnificent evening, Anna was invited but her dad wouldn't let her go! Anna was so heartbroken she ran away to the garden. Surprisingly an elf appeared. "I am from the North Pole. I will take you!" Poof! They were gone.
Amber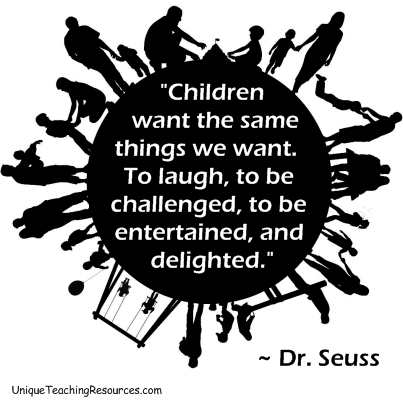 During the week, Attenborough class have mastered the use of a number line for subtraction! This is great to see. The children can now confidently use our steps success when solving a subtraction problem.
1. Write their number sentence
2. Partition their second number
3. Place the largest number on the number line
4. Count back in jumps of 10 first
5. Count back in jumps of 1
6. Write your answer at the end of the number sentence
The children have mastered their use of a number line because of their fantastic mental maths skills. Please, please, please keep practising these at home. It is making a huge difference to your child's progress. Next week, multiplication on a number line!!
This week...
We have been working exceptionally hard in Attenborough class this week. The children have been looking at using 100 squares and number lines to solve subtraction problems. We have been really impressed with the classes attitude to this new skill and they are applying it confidently. To keep supporting your child with this, you could continue working on their mental maths skills - counting backwards and forwards etc...
In their writing the children have been thinking about their use of expanded noun phrases when writing character and setting descriptions. The ideas that the children are having are becoming much more detailed and some of the children are starting to use similes in their writing. In addition to this children are also starting to use a variety of sentence openers in heir writing. 
To all the parents that attended the singing yesterday, thank you! The children loved being able to perform to you and we raised £123.63 from the sale of our delicious scones.
Also, thank you to all of the parents that helped get costumes made for the children yesterday.
We look forward to seeing you at parents meetings this week!
Great Fire of London Day - 6.11.2017
The children have invented their own story this week. Lots of our stories showed excellent use of sentence openers and expanded noun phrases (things that we have worked on this half term). Our
stories had good plot structure and interesting events which happened within them.
In maths the children have been working hard to understand the number lines and estimating the position of numbers on them. We have worked hard to understand how to find the mid point on number lines. This has helped us to easily identiy where numbers should go.
The children have worked extremely hard this half term and they are making good progress. Make the most of a well deserved break and recharge your battereis ready for the long half term to Christmas!! Enjoy the break!
Well, it has been another busy week in Attenborough class with lots of brilliant learning taking place.
In maths we have been working really hard to condolidate our counting and place value skills. Every maths lesson and some of our PE time has been used to complete some active maths challenges. The children have really enjoyed this and they have been able to apply all of their skills in a different way. We can confidently talk about numbers and facts associated with them.
In addition to this, we have also worked hard to understand the greater than, less than and equals signs. We can use these very accurately to compare numbers and we have done this in a number of different ways. Today we completed an open ended investgation comparing numbers and the children showed excellent understanding.
In English we have been innovating our texts. There have been some excellent ideas from the children and their new stories show a great range of vocabulary and skill. The children's handwriting and letter formation is improving rapidly.
A good week Attenborough class - well done!
Are you past your spell by date?
In order for your child to acheive End of Key Stage 1 expectations, it is crucial that they can spell. The words below are words that the children should already know how to quikcly read and spell. We will be testing these spellings in a variety of ways before Christmas.
 Jack and the Beanstalk Innovations
Yesterday, the class worked hard to independently innovate the dilemma of their new story. Using Jack and the Beanstalk as our template this is what some of the children came up with.
When she got to the sun she saw a pretty witches house. She ran and she ran and she ran until she got to the house. First she jumped to the door handle. Next she tiptoed inside. There she saw her dad's golden pig. As quick as a flash, she grabbed the pig. Suddenly she heard "HA, HA, HA!"
Weronika
When he got to the clouds, he spied a gigantic museum. So he got in his grandad's magical cart and he flew and he flew and he flew until he got to the museum. First he kicked open the door. Next he ran in. There he saw a million dollars!
Cody
When he got the clouds he spied a magical witches house in the distance.He ran and he ran and he ran until he saw a magic sword that had a diamond on it. As fast as a zoom, he took the sword with him. "RRRRRRR, I'm after you!" Suddenly, an enormous, strong prince came into the kitchen...
Liandro
When he got to the clouds he saw a huge, magnificent house far, far away. He ran and he ran and he ran until he got to the magnificent house. Over there he saw his Dad's old watch. Jack quickly stole the watch. Unfortunately he heard "RAAAA!" A big Lion came into the kitchen.
Eric
Well done Attenborough Class!
It has been another busy week here in Attenborough Class.  We have been busy sequencing and comparing numbers ready for our new learning next week using the greater than, less than and equals signs next week. 
In English, we have been innovating our Jack and the Beanstalk stories and some children have changed their 'Jack' character into a 'baddie'.  We can't wait to see how the stories end next week!
Sam enjoyed being Class captain this week after the class nominated him for being 'kind' and 'a good friend.'  He has passed the mantle to Alfie this week who has been nominated by Mrs Gordon, Mrs Messam and Mrs Thomlinson who all noticed him being a responsible friend and taking care of others.
Have a lovely weekend!
Mrs Gordon, Mr Smith and Mrs Messam.
Roundhay Park & Tropical World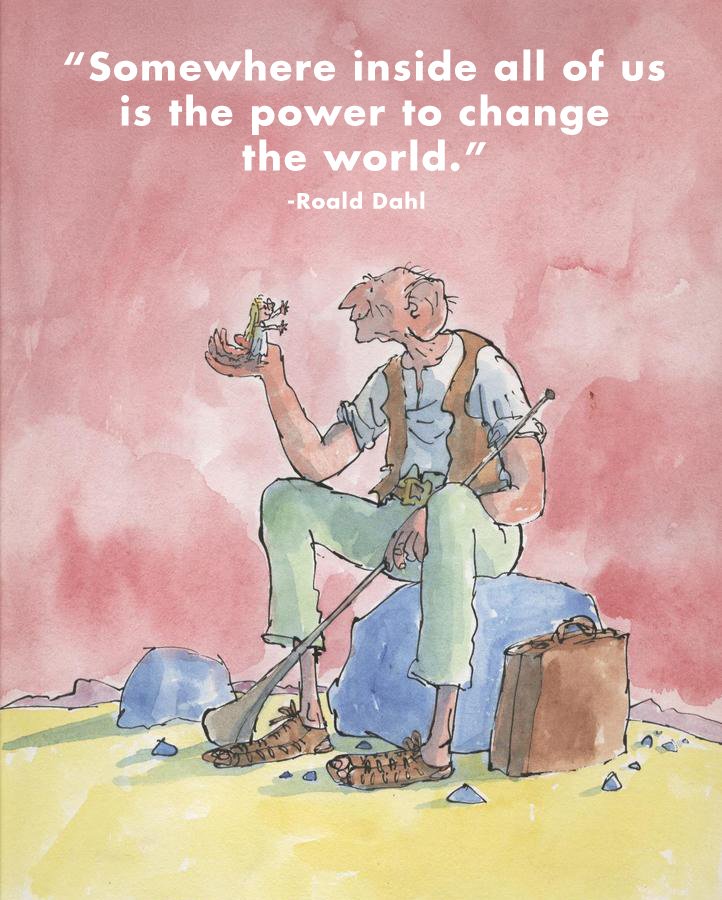 It has been another busy week with lots of fantastic learning and a trip to Tropical Word!!
In maths we have continued to look at place value, partitioning and the language associated with number. The children are becoming more confident when partitioning numbers and can use practical apparatus to help them achieve this. They are also learning to become more independent when facing difficult challenges in maths, using the 3 before me strategies before asking an adult.
On Tuesday the children attended Tropical World as part of our topic about plants. The class were very well behaved and took part in a workshop before venturing into the heat of Tropical World. Whilst in Roudhay Park for their workshop the children studied plants, leaves and bugs in lots of detail. Have a look at the pictures and ask your children about it to find out more.
Following the visit, in English we have been learning how to write recounts. The children have made steady progress with this and have been able to write some detailed accounts using formal langauage and time passage openers.
A good week Attenborough class, well done!
Attenborough class have had a brilliant second week at school. I have been extremely impressed with the fantastic attitudes to learning in class and this has allowed us to investigate number in great detail this week.
The whole class has looked at place value in detail and we have alos explored the properties of numbers. All the children can confidently talk about numbers being odd or even and yesterday were able to do this for numbers up to 1,000,000 just for fun!! In addition to this we have looked closely at the language associated with numbers and focussed on discussing tens and ones. This language will be important in year 2 so please ask your child to tell you more about it.
In English, we have begun learning about Jack and the Beanstalk. The children will continue to learn the text over the next few days so be prepared for plenty of "FEE-FI-FO-FUMS!" Whilst we were exploring the text we also investgated language and discussed words incuding ramshackled, furious and towering. High level vocabulary and language is crucial for progress in year 2 so please ask your children about the language that they have been using in English lessons.
Finally, on Wednesday, the children took part in a special PE lesson from British Military Fitness. They loved every second of it!
An excellent week Attenborough class, keep up the good work!!
Please check your child's school bag today. They have important information about our first trip! As part of our first topic about plants, we will be visiting tropical world on the 19th September. Your child will need to return their letter ASAP with the accompanying E1 form if they wish to come.
Thank you in advance, Mr Smith.
Hello and welcome to year 2! It was lovely to see so many happy faces this morning, ready to do lots of fantastic things as part of Day 1.
We will be using the webpage to keep you updated with key infromation, achievements and events that take place in Attenborough class so please check it regularly. It will be updated weekly and will be the best place to find helpful resources and links to support your child in year 2.
If you have any questions about year 2 please do not hesitate to contact Mrs Gordon or myself and we will be happy to help!
Here's to an exciting year full of fantastic learning!
Mr Smith